Podiatry Equipment & Supplies
ADVANCED MEDICAL EQUIPMENT LLC offers all types Podiatry equipment. From simple processing accessories to top of the line chairs and X-Ray systems, we can handle, supply, and install any size job. We also offer a large line of refurbished systems. Contact us today to see what systems are right for your chiropractic office.
Podiatry X-Ray Equipment
From small clinics to large medical offices, we can get the Podiatry X-Ray system and equipment that you need or want and at a very competitive price. Call us or fill out our contact form and we will help you select the proper system for you facility and budget.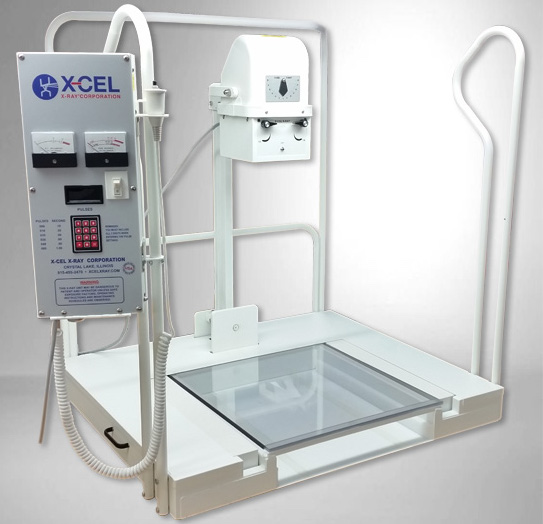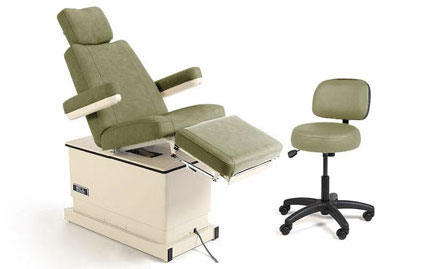 Podiatry Chairs
We offer all the various types of Podiatry Chairs. From X-Ray to Therapy, we have the chair you are looking for. Inquire about what you are looking for and we can get the best podiatry chair to meet your needs and budget.
Rayence Podiatry Digital X-Ray
This lightweight, wireless digital detector was created through the technological know-how of Rayence, the global leading manufacturing of digital imaging detectors. The uniqueness of this versatile detector solution includes an ergonomically designed, removable handle that can be attached to either the portrait or landscape location of the detector frame for ease of use.
For added flexibility, the 1012WCA can also be used as a tethered detector. With this configuration, the battery will recharge without it having to be removed and placed into a separate charger.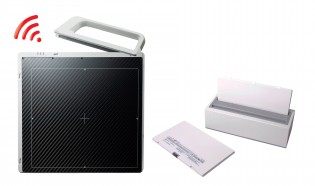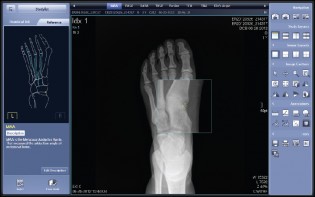 Xmaru PodView is Rayence's acquisition designed specifically for the podiatric practice.  The Xmaru PodView console is the most advance image processing system available to today's podiatrist and foot & ankle surgeons. Xmaru PodView uses the industry's best animal image algorithm parameters for the highest quality diagnostic images. Designed with workflow and efficiency in mind, the Xmaru PodView was developed specifically with lower extremities in mind.
The Xmaru PodView provides advanced measure tools such as Inter-Metatarsal Angle andHallux-Abductus Angle standard. Xmaru PodView comes with standard features like DICOM Modality Work List (MWL), DICOM Printing, and DVD/CD Burning with viewer.  We provide you the ability export images as JPEG, TIF, GIF, & BITMAP.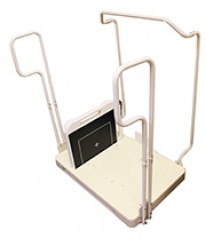 Tuttnauer Autoclaves
Designed to meet the most current ANSI/AAMI ST55 sterilization standards, these autoclaves help practitioners meet today's challenging workloads and regulatory requirements.