Supplies for Medical, Veterinary, Chiropractic and Therapy Environments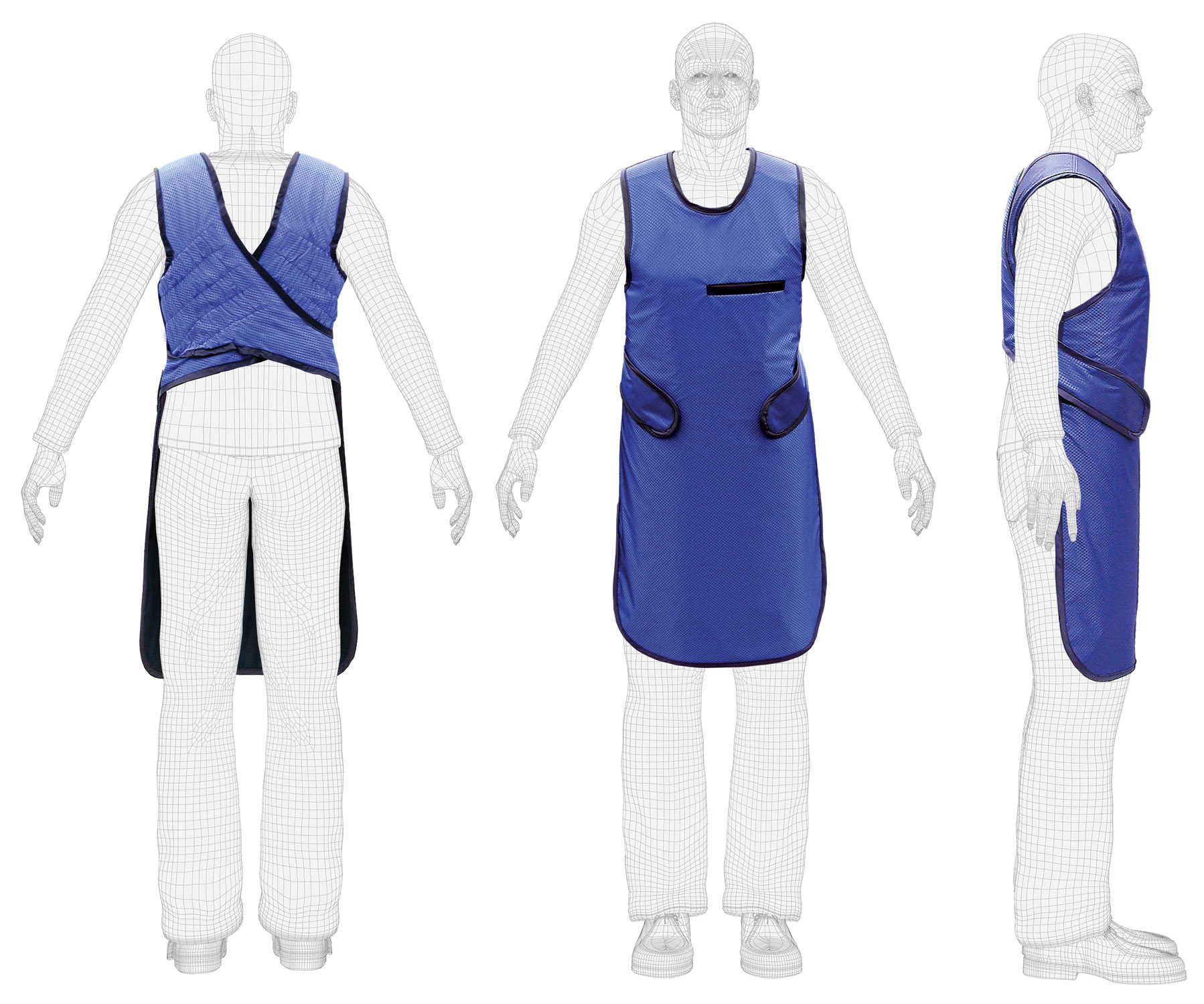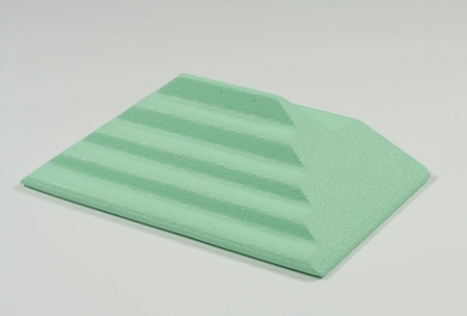 TechnoAide is committed to providing industry leading equipment with superior quality. Choose from their line of Protective apparel, barriers and shields, X-Ray markers, Stealth Core products and more.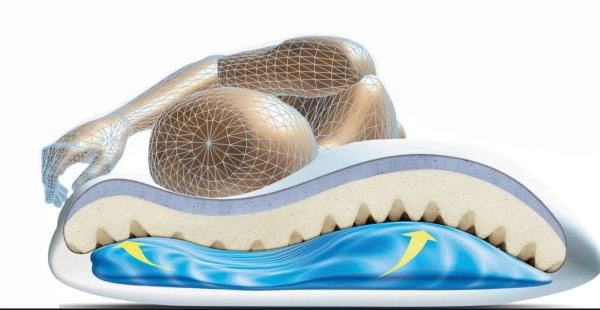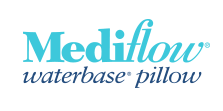 Mediflow and the original Waterbase Pillow offers luxuriouse comfort and superior sleep quality. Check out their new Elite Fiberwall Waterbase Pillow and Floating Comfort pillows.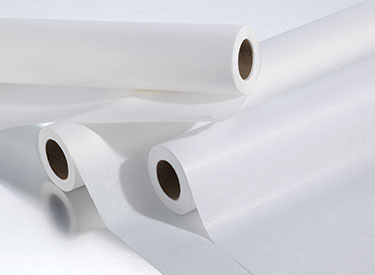 ---
Our partnership with Graham Medical provides our customers with access to all your office supply needs. From table paper, bedding, and drapes, to washcloths, turniquets and bibs, Graham Medical has everything your practice needs to stay stocked.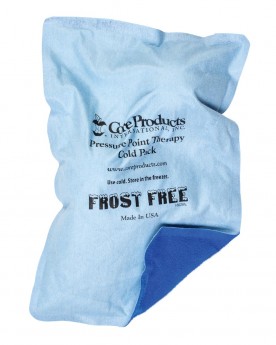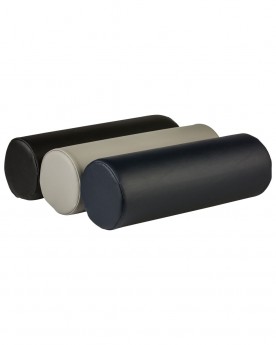 Core Products offer a range of support and accessory options for patients and offices alike. From Tri-core pillows to hot and cold packs, Core has you covered. 
---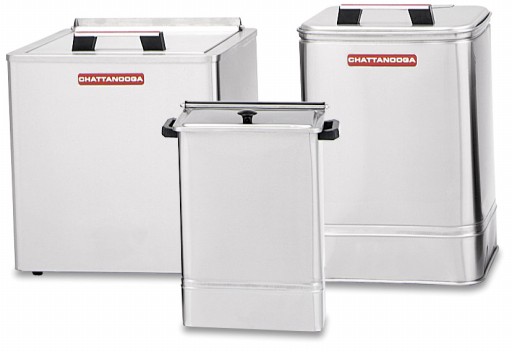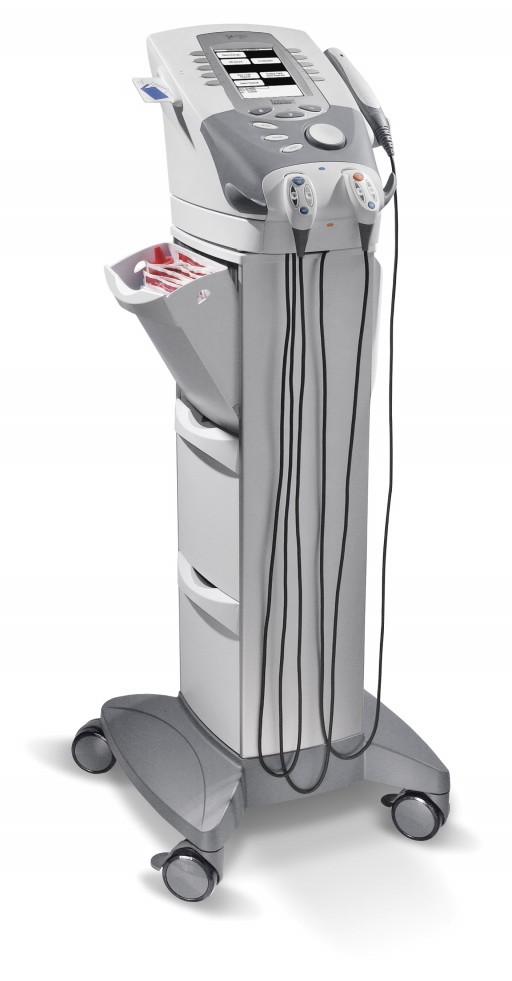 ---
Chattanooga is the world's largest manufacturer of rehabilitation equipment for treating musculoskeletal, neurological and soft tissue disorders. For over six decades, Chattanooga has set a benchmark for leadership, reliability and excellence. Our products contribute to better treatment outcomes in hospitals, clinics and home settings worldwide. We lead the physiotherapy industry by example and, through continuous innovation, provide real world solutions for clinicians and their patients.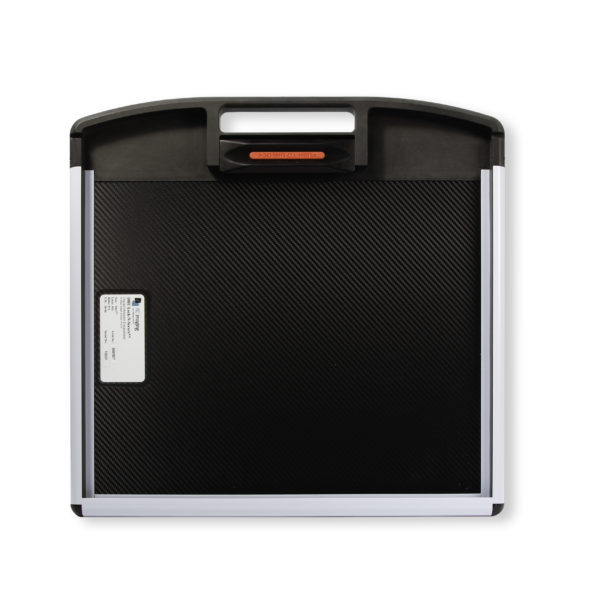 ---
---

Using an expensive DR Panel in a portable/mobile environment can be extremely risky. You can easily reduce the burden by protecting your investment with one of our innovative DR Panel Protectors. Our products contain multiple layers to absorb impact and increase weight capacity. Designed for both tethered and wireless panels, our products are strong yet lightweight offering a high degree of protection.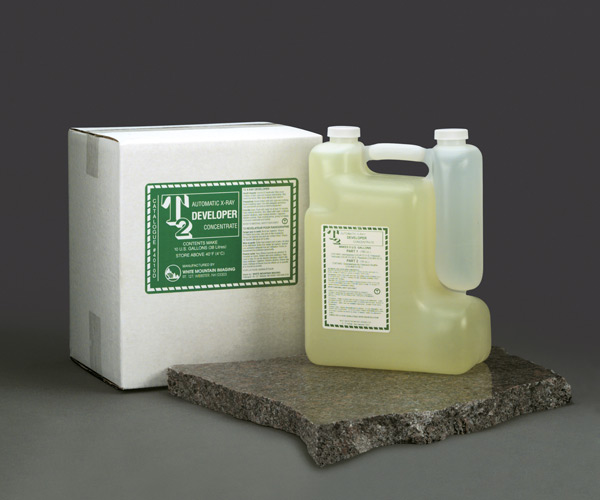 X-Ray Chemicals
X-Ray Filers
X-Ray Accessories
X-Ray Markers
Step Stools
And more…
---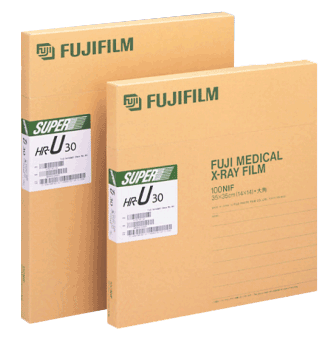 X-Ray Film
We provide High Contrast, Orthochromatic Medical X-ray Film Used With Green Emitting Rare Earth Intensifying Screens. The Films Inherent High Contrast Coupled With Fuji's Sigma Crystal Technology Provides Enhanced Image Sharpness.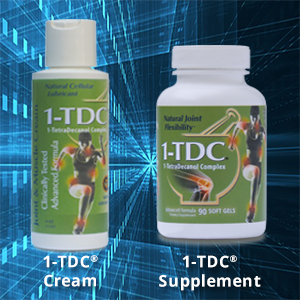 Elite Science
1-TDC Muscle and Joint Cream
1- TDC Muscle and Joint Supplements
And more…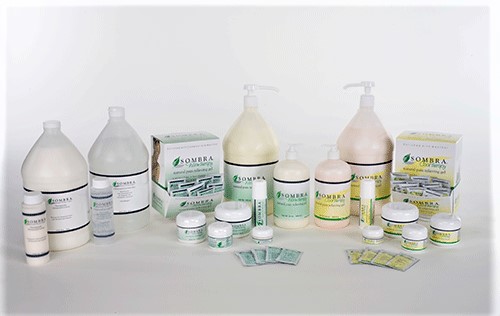 Sombra - Professional Therapy Products
A natural alternative for powerful pain relief
• Relieves pain at site of discomfort; reduces need for pills that cause side effects
• Natural Pain Relieving Gel is: paraben free, petrolatum free, non-staining, not greasy or waxy – all with a pleasant citrus aroma that dissipates quickly
• No unhealthy solvents, diluting agents, artificial preservatives; cruelty free
• Gel absorbs quickly without leaving troublesome residue
• For health care professionals only
---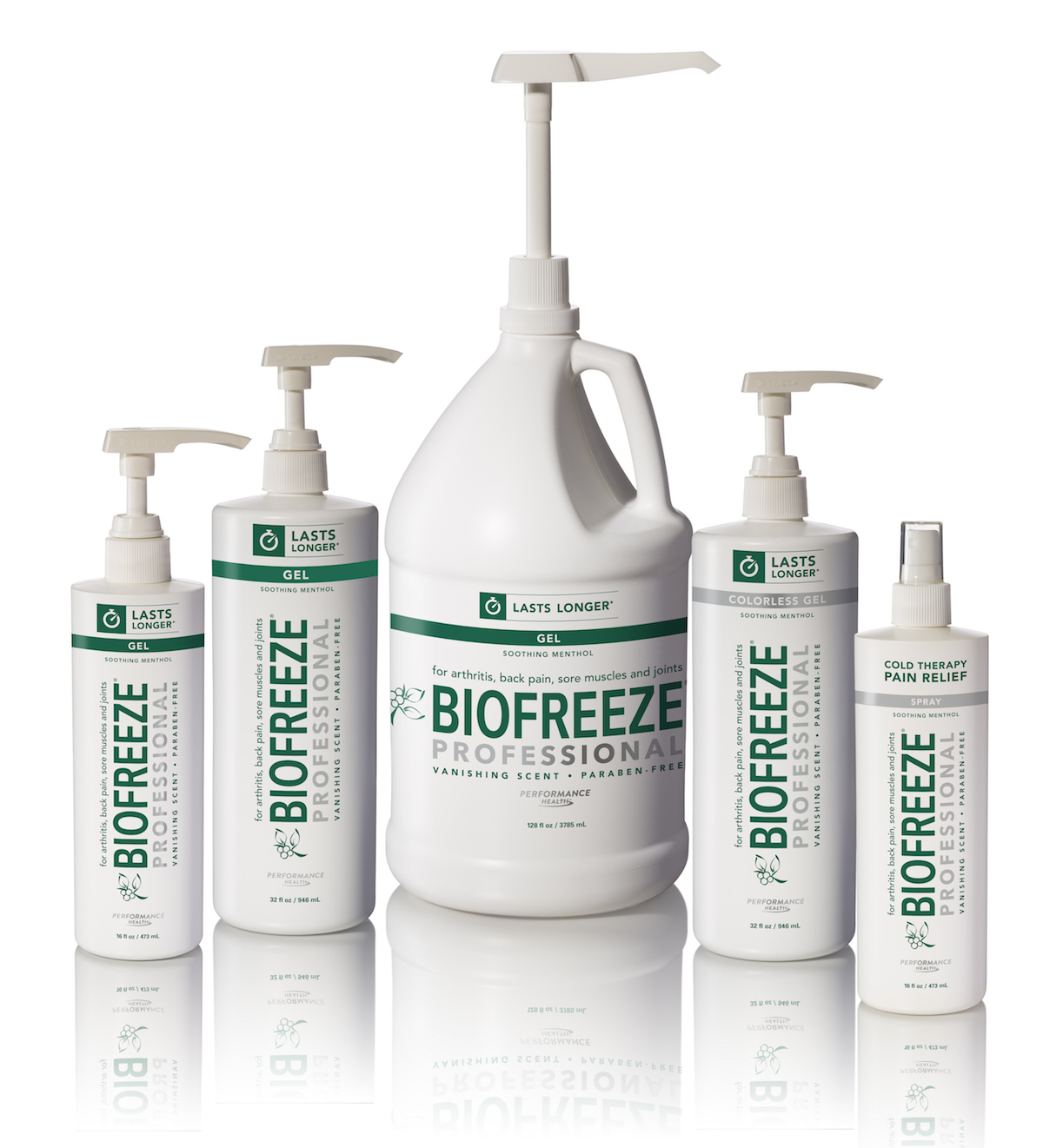 BioFreeze – Professional Strength
4 oz Tubes
3 oz Roll-ons
4 oz 360 degree Spray Can
Gallon
32 oz Pump
16 oz Pump
And more…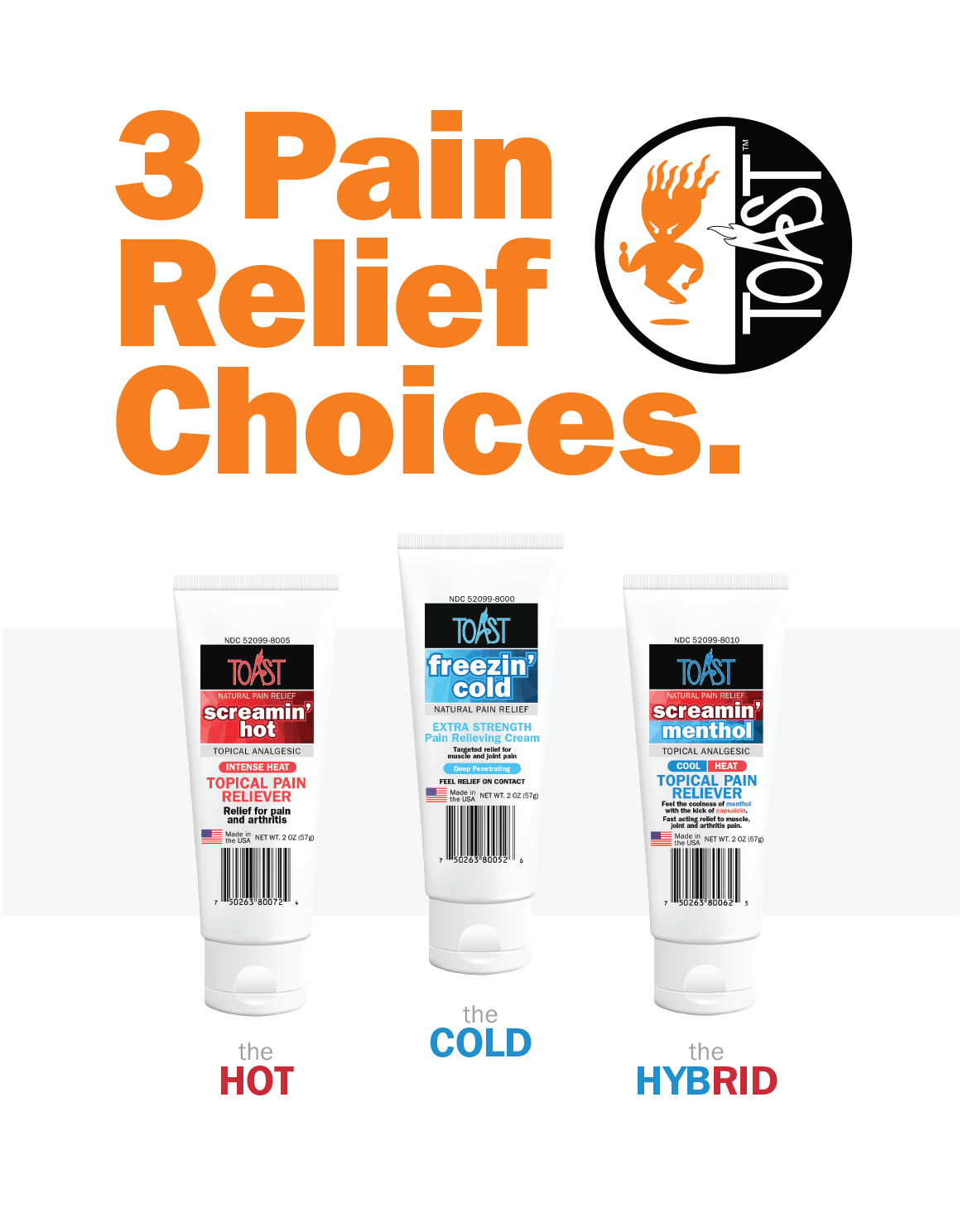 Toast - Pain Relief Products
Toast branded topical pain relief product line was developed in conjunction with NHL hockey players and other professional athletes to address their need to relieve muscle, joint and arthritis pain.
Today, Toast topical analgesic products are used by athletes of all levels and ages to address a number of needs ranging from warming up muscles prior to workouts, treating arthritis pain without taking pain medication to cooling sore muscles after workouts.
Toast products are not tested on animals and are made right here in the USA!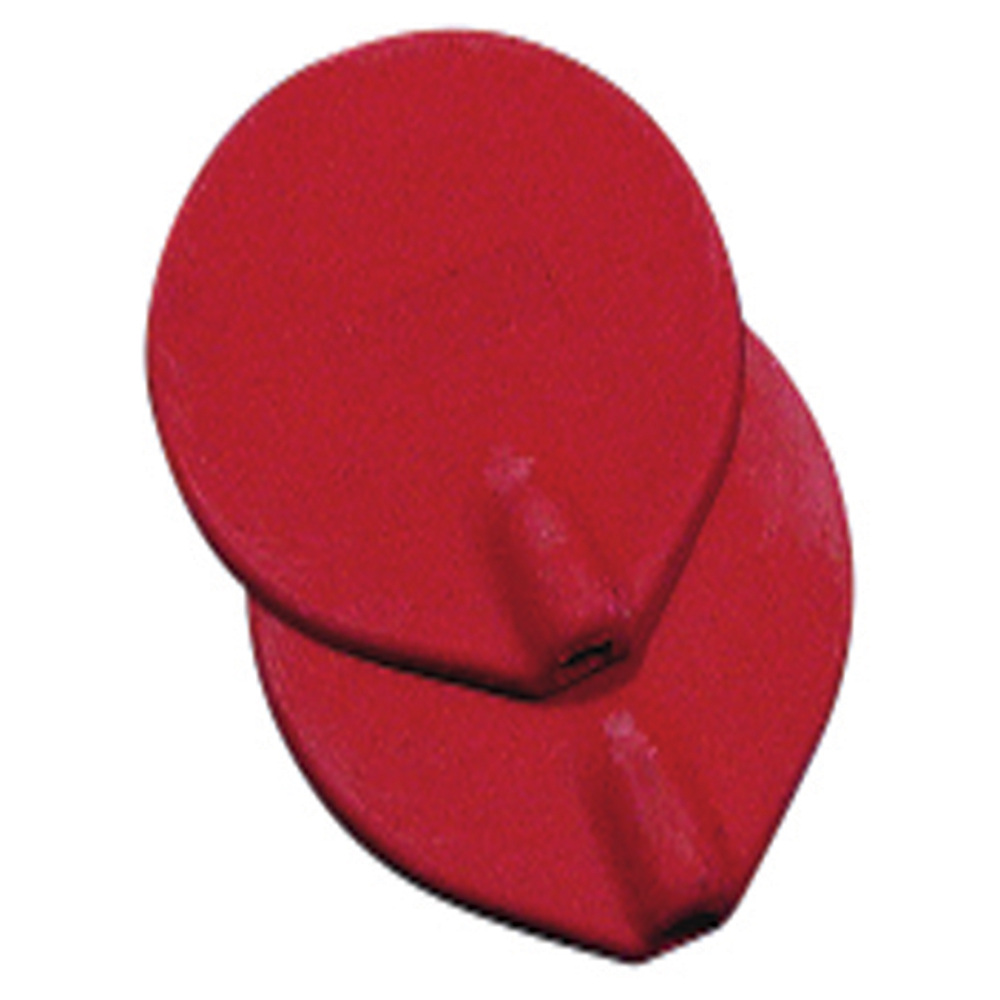 Carbon Electrodes
Nonadhesive.
Sticks with conductive spray or water.
Soft and pliable to conform to body.
Recommended for professional, clinical applications.
Fits TENS/EMS units.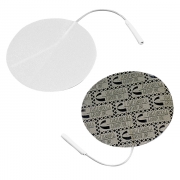 Self-Adhesive Electrodes
These conduct electrons from the electrotherapy device into the patient and serve as a conductor and medium between the two. This product is available in round, square, and rectangle shapes as well as various sizes for specific treatment types.